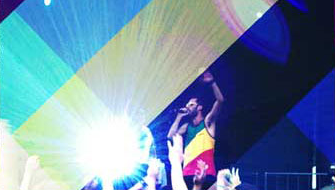 Interchange is a humanities project and talk show style event where artists, activists & entrepreneurs with different ideas and perspectives come together to address multiple topics and provoke thoughtful dialogue. We don't necessarily need a solution when we're finished, though a good mind flush of new ideas and creativity can offer wisdom and perspective to our own process and development. By doing so, we create a level platform for history, politics, religion, philosophy, criticism, ethics, self-consciousness, reason, creativity, human values and aspirations. We'll develop our dialogue into a podcast that will be available at www.iaminterchange.org.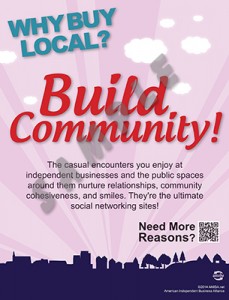 The American Independent Business Alliance (AMIBA) is a 501c3 non-profit organization dedicated to helping communities become more self-supporting and resilient through fostering a culture that values and supports independent business and local entrepreneurs.
We do this by helping communities launch and successfully operate an Independent Business Alliance® (IBA), as well as providing extensive support, templates and resources for chambers, downtown organizations, local governments, independent trade associations and other entities working to help their local independent businesses thrive.
This includes comprehensive support for "buy local" campaigns, advancing pro-local business policies and facilitating collaboration among local entrepreneurs to strengthen local economies and resident businesses. We are a network of, by, and for the community organizations and trade groups that comprise our membership. While most AMIBA affiliates are in the U.S., we are happy to help people in any interested community.
Learn more at www.amiba.net.